Forge of Empires – it all started with a stone
Economic strategies have been with us for some time now, and so far they have evolved just like the gameplay itself. Some will probably shrug it off as too static and enter an action-packed world full of monsters and other creatures. The latter, on the other hand, will sit comfortably by his town and eagerly follow the progress of its development. I'm sure many of you have spent many hours in The Settlers, Tropico, SimCity or Anno. The more you will like the title on the wallpaper today, which is Forge of Empires, which is a pleasant game for everyday.
Forge of Empires is a strategy game, not only available as a browser game. We can continue the whole game using a mobile application on our smartphones and tablets. This is a great advantage, because at any time we can check our progress in the game. The whole game is based on developing the city into a solid metropolis. We start very modestly from the stone age, moving successively to the Bronze Age, Iron Age, Middle Ages, and ending with modern times and even futuristic.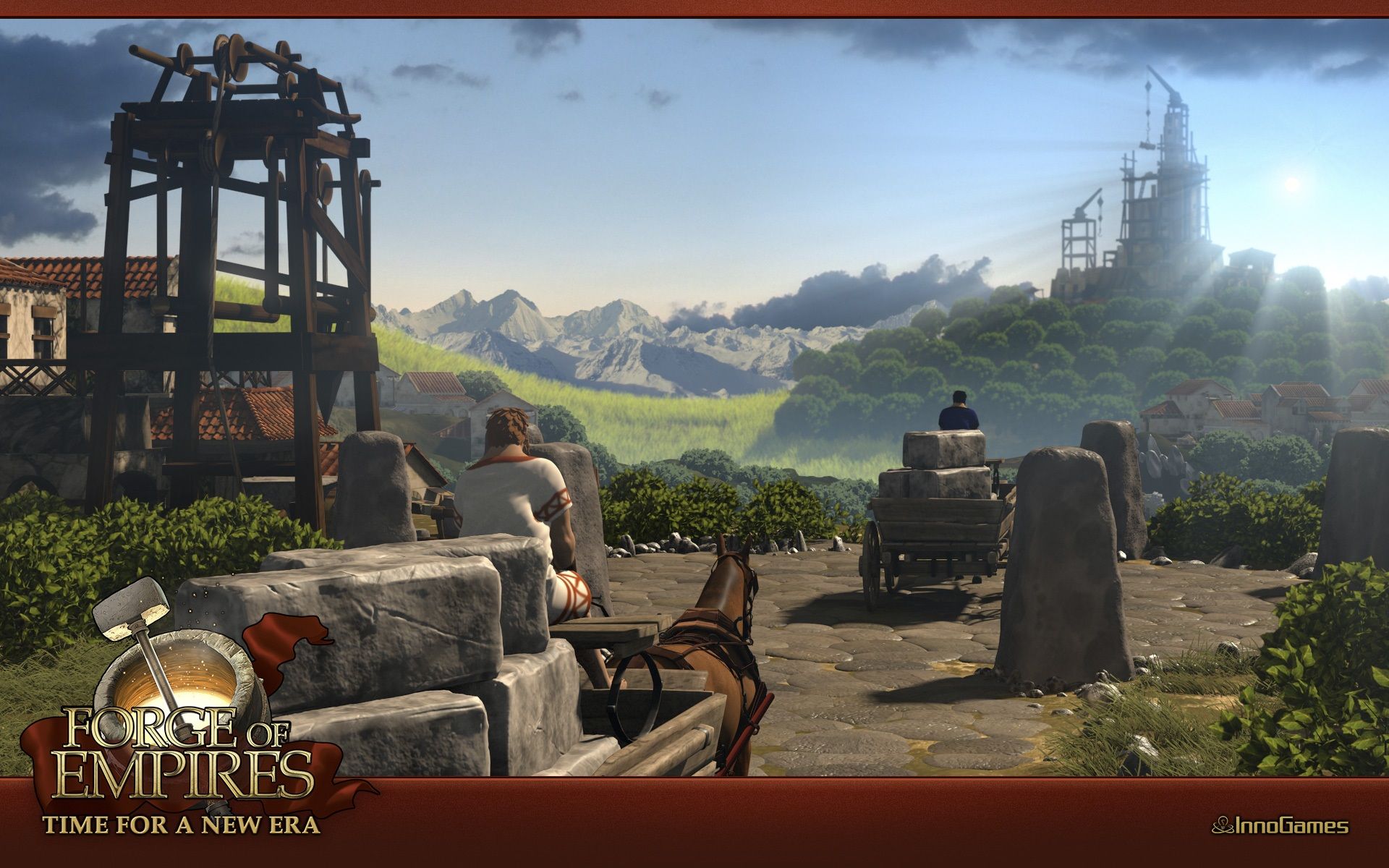 The whole is framed in a pleasant to the eye graphics. We must admit that the architectural styles very well reproduce the architectural styles characteristic of each era. Graphic designers used programs such as Maya, 3D Studio Max and Cinema 4D to create the game. Therefore, great care and attention to detail, which can be seen, for example, in the appearance of the characters moving around our city, as well as buildings.
SMILING EVOLUTION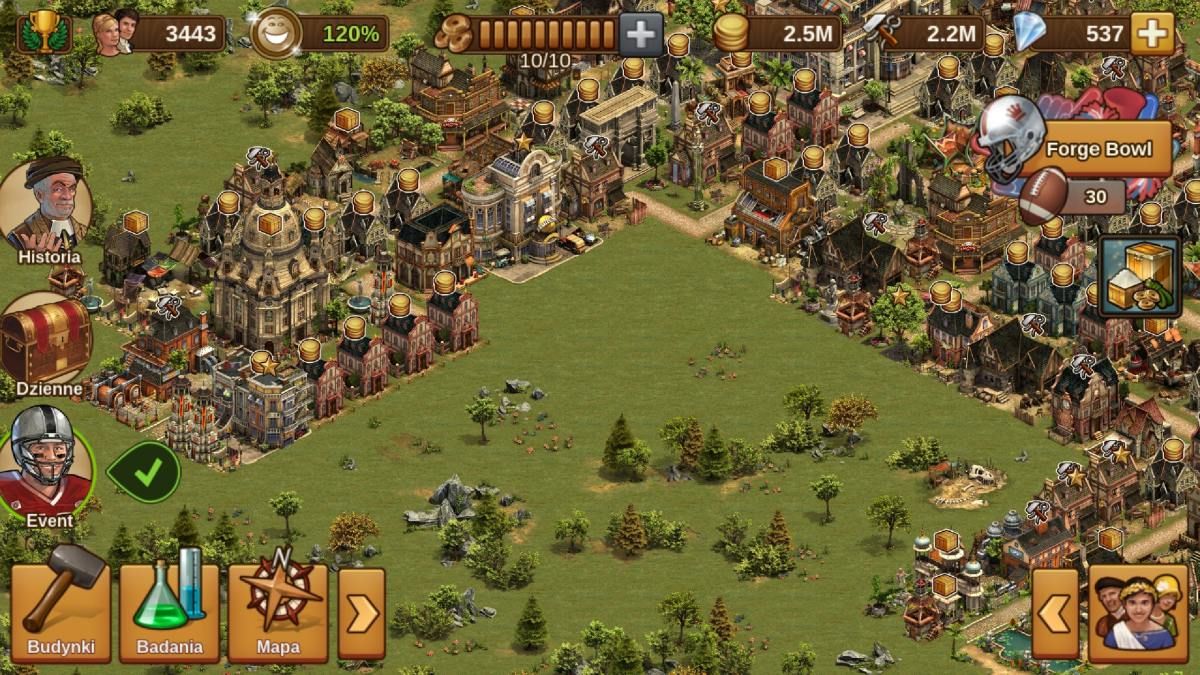 Forge of Empires is fun for a long time and requires patience. This, however, speaks in its favor. We have before us, as I mentioned earlier, several historical eras. Each of them is different and contains a wide range of new technological solutions. Also the buildings that are placed undergo changes. All these aspects translate into the fact that we gain the ability to produce raw materials specific to the era, as well as gain new military units, which increases the level of military strategy. In a word, we must keep up with the development of new technology, to maintain a high level of city development.
But that's not all. Development, but all the buildings in the city do not stand empty and resources do not produce themselves. Taking care of the inhabitants' satisfaction is also our priority. If we provide them with the right level of satisfaction, we will achieve a higher productivity, and we can be sure that we will receive a tax on housing in the form of coins, which are the main currency in the game.
ALONE AND TOGETHER
The game provides us with many tasks, both those that are the main plot, as well as side ones. In addition, there are organized events. Economy of the city development is not the only thing we have to do. By moving to the map of the entire land we gain access to a view of the surrounding provinces. Here begins our strategy related to their conquest. We can do this in two ways – either we negotiate with the appropriate resources, or we take on the fight. Also this second option offers us a choice. The battle can be played in a quick-fight system or in a turn-based system. The board is covered with hexes, on which our warriors move. This system resembles the famous Heros of Might & Magic, where after making your move you wait for your opponent's move. This element of strategy has been nicely solved in my opinion, because if we have more time, we can extend the whole game with a turn-based battle carried out by ourselves. However, if we don't have enough time or just don't feel like playing for a long time, we can use the option of a quick fight.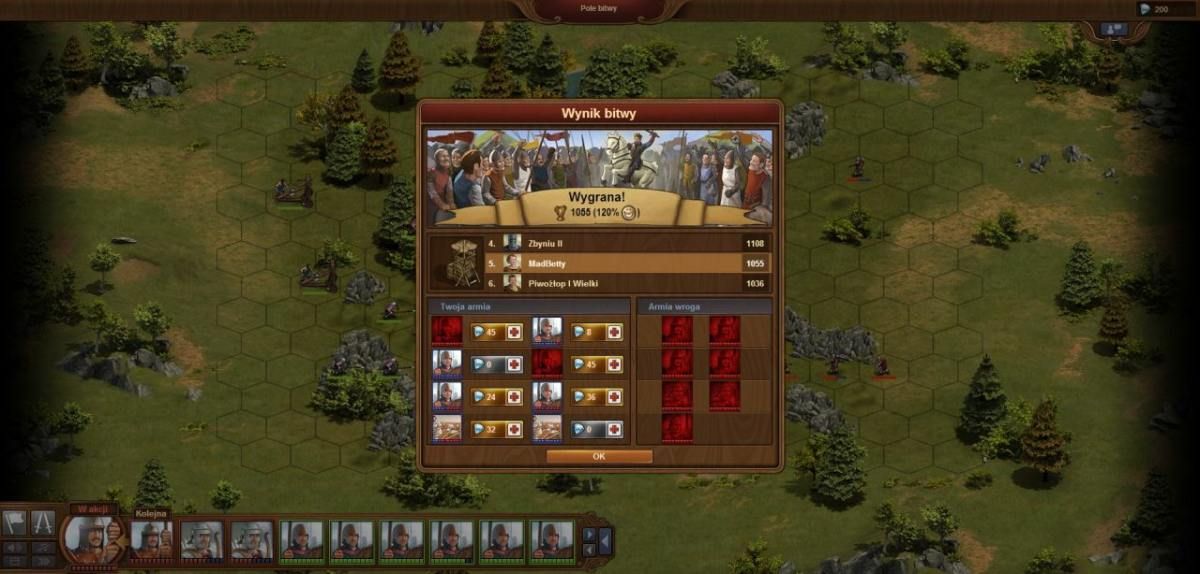 To achieve even better results and strengthen our empire, we can join a guild or found one ourselves. This opens an additional door to guild expeditions and access to guild wars. Cooperation and clashes with other players definitely broaden the horizons of the game, as it gives us even more challenges than just fighting the computer. The guild also has its own resources, which translates into the ability to trade with other guilds.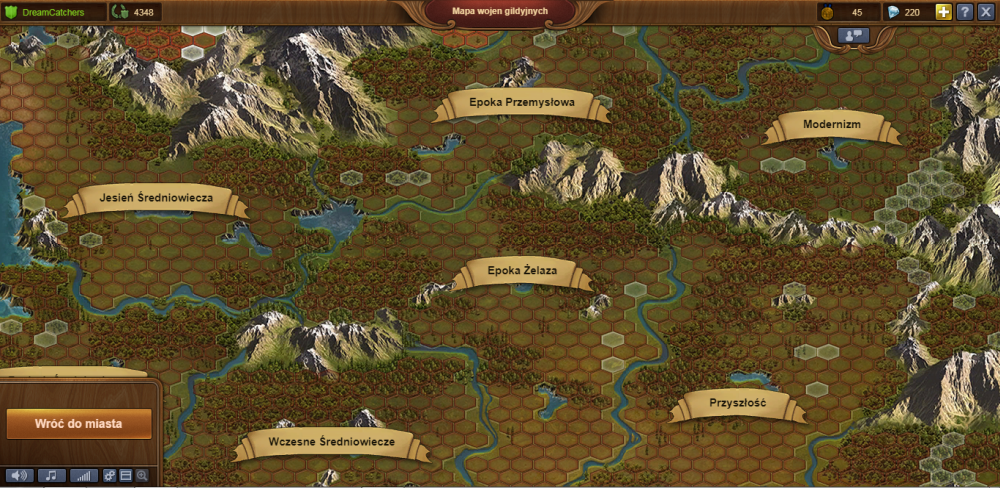 RECOMMENDED GAME
Forge of Empires is primarily a free game, which we can enjoy not only in the browser window of our computer, but also in mobile form. This gives it a lot of versatility. When boredom strikes, we can always turn to it. A large number of eras makes it possible to achieve something all the time, and the further we are in the game, the harder it is to expand our metropolis to fit the current times. Frequent updates and improvements further enhance the development of the game and offer players fresh challenges. Going further, the graphics are really nice and faithfully reproduce the architectural objects, which allows you to feel the atmosphere of the game. The multitude of tasks provides a constant challenge. Another advantage is the tutorial that accompanies us, which explains exactly what we should do and what the task is.
To sum up, I can recommend Forge of Empires with a clear conscience. This is a really good title, which will provide a lot of entertainment and fill our time. To achieve something you need to devise a good strategy, so the game offers us challenges, which in my opinion is an important feature of a strategy game. This puts it on a high level. Of course, the possibility of cooperation and challenging other players is another advantage for the game. So if you like this kind of atmosphere, don't look back, look into Forge of Empires and create your own metropolis. Who knows, maybe you will also become the owner of the most powerful city or the most powerful guild.