League of Legends: E-Level Gameplay
League of Legends is an e-sports game that has made its fifth appearance at IEM, and this year's event in Katowice attracted a lot of fans. I was also tempted to review the production of Riot Games studio. I quickly found my pros and cons here, but the former definitely outweigh the latter. But one by one.
MOBA games
Multiplayer Online Battle Arena type of gameplay appealed to me from the beginning. It is definitely more interesting when you can fight not only alone, but with a whole team at your side, characterized by different skills. The action takes place in a fantastic world of Valoran. Nations that have long been at odds with one another have fought bloody battles. The game's formula, however, is to seek a solution to the conflict through duels between two teams. After all, they're all in sync, because defeating a seemingly weak enemy from the opposing nation requires skillful use of powers and abilities of each character.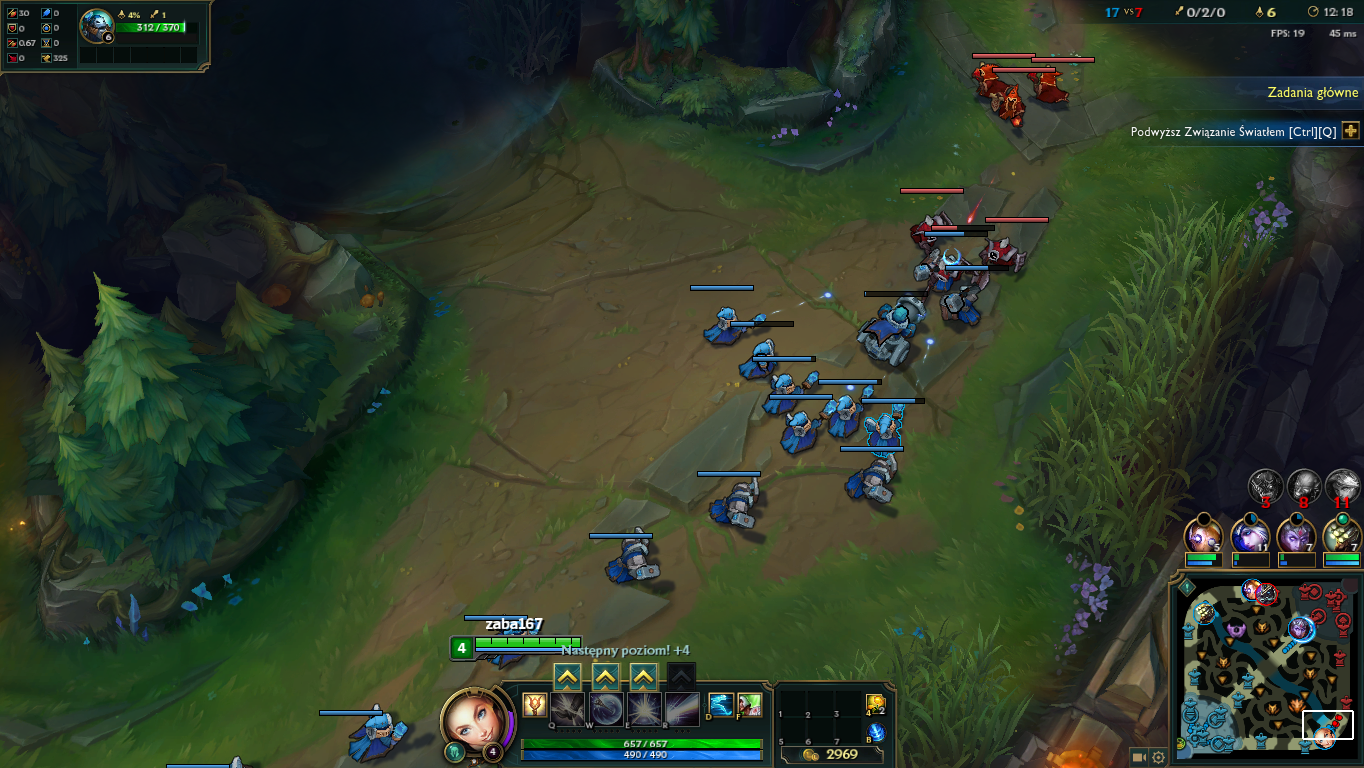 Help for beginners
The player, standing on the battle arena, or more precisely just before the actual battlefield, can decide to introduce. The tutorial is a big plus here, because if someone does not like to fight blindly and wants to get familiar with the production of a large number of features, has a chance to learn the ins and outs of the game. Getting to know its foundations in order to use the acquired knowledge and skills during the actual game. On the other hand, if we can't wait for the first battle or we don't need to go through the tutorial, we can easily skip it.
To begin with, the player has a chance to choose from several gameplay options, determining whether it's the first time he encounters the League of Legends, whether he already has his first experience in the fantastic arena behind him, or maybe he's an expert and counts on the sheer fireworks in increasingly complex battles. Ultimately, the gameplay is tailored to the player's abilities, or rather their skills and expectations.
Simple but not trivial gameplay
While reading the tutorial out of curiosity, I found that what seems to be quite simple is not quite as easy as it looks in theory. Learning is hard work, and it's good to become fluent in keyboard shortcuts in order to fight more effectively. Above all, it makes for a much more enjoyable battle experience.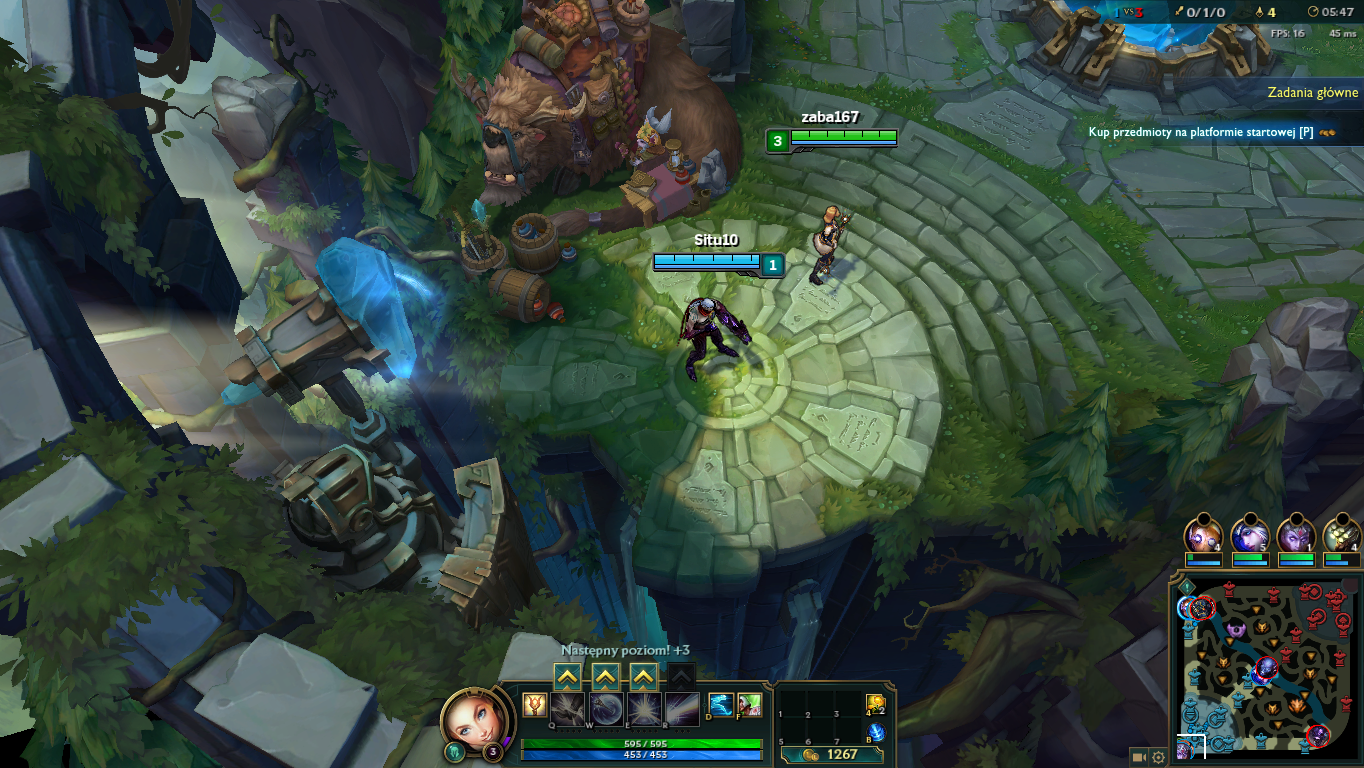 Interesting options
Among the free options there are quite a lot of features, abilities, skins, runes and powers to choose from. Before we find a team ready to fight we have enough time to browse the options, choose the player's profile, get acquainted with his/her skills and also check where we can spend some of our finances. Some amenities are paid for. There are so many possibilities, however, that you can enjoy the whole game with its free options. No feeling that something in the free-to-play model is missing.
Audiovisual setting
The soundtrack attracted my attention from the beginning. As for me it is very encouraging. At the beginning a bit more expressive, with time it turns into an interesting background for the individual games that last a long time. The graphics are also pleasing to the eye. Precise, realistic and polished enough to feel that the production has reached one of the higher levels in this type of games.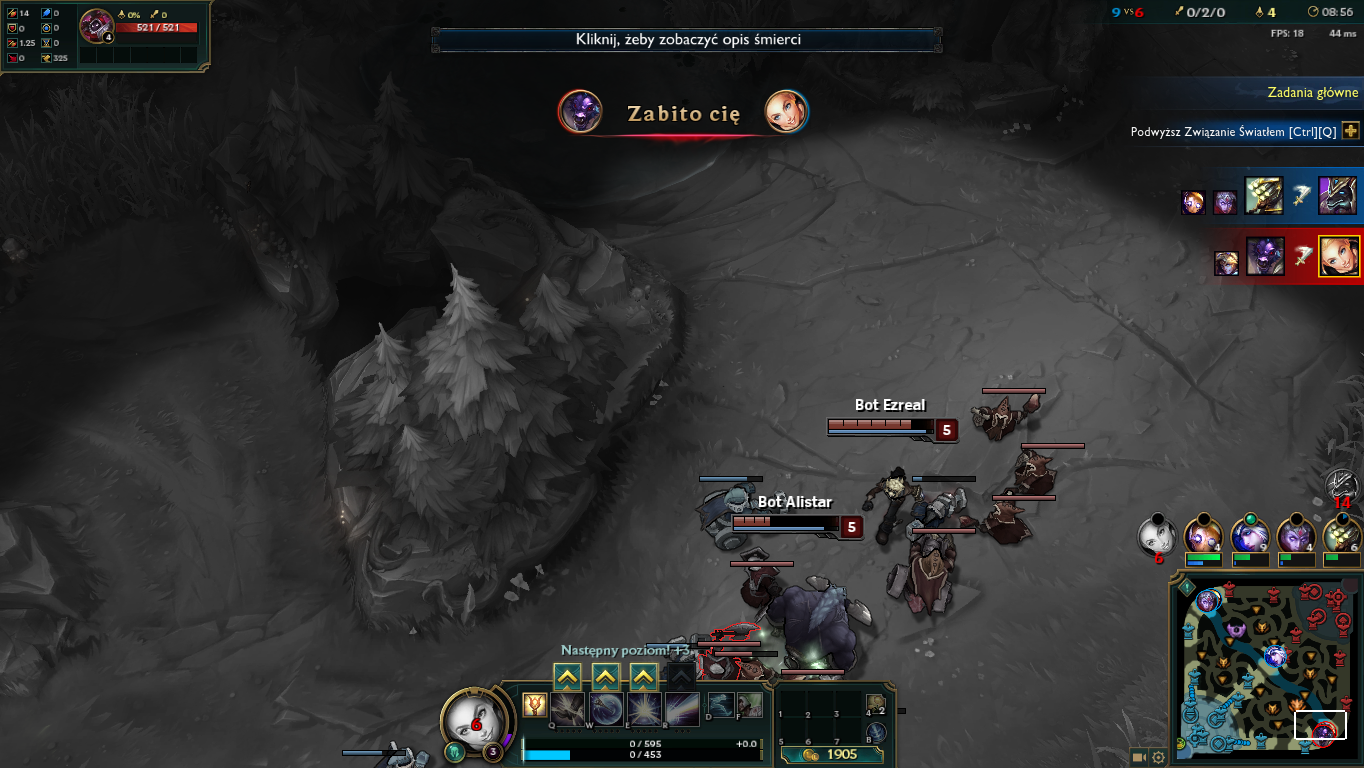 On top of that, moving your character is smooth and does not cause any difficulties. The actions given to the keyboard are immediately reflected on the screen. In addition, the player can decide on the settings for the view on the screen, as well as sound effects. In this regard, the most demanding players, who want to customize this type of settings strictly for themselves, will not feel ignored.
Advantages and disadvantages
League of Legends has many more advantages, and it's no wonder that it remains one of the most popular games of its kind. There is an interesting storyline, fun gameplay, a lot of options in terms of settings, choice of heroes and other details that affect the final assessment. The gameplay is fun, because you never know who the main character with his team will meet opposite. It is friendly to the eye, to the ear, and above all interesting. You can practice your skills, get better and better and win on the battlefield.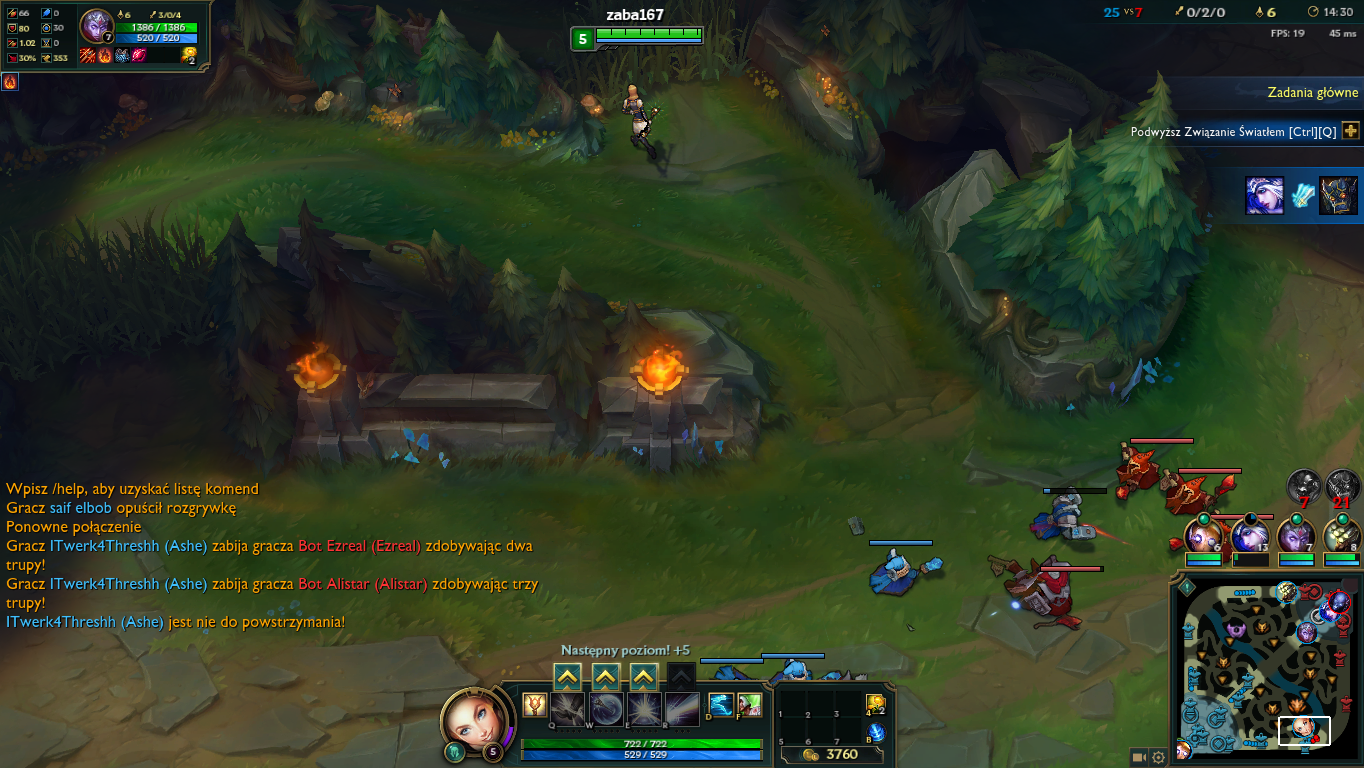 What's on the minus side? As for me, the fact that the game cannot be interrupted at any time and then returned to it. Standing in the arena and choosing the battle you have to fight from start to finish, without leaving your team. Purely theoretically, of course, because returning to the game and reconnecting is possible. However, information about temporary bans on gameplay and the whole stage of exiting and reconnecting caused me some discomfort. But not enough to give up the opportunity to defeat another enemy. There is also a small problem when the player wants to play at night. Sometimes it's difficult to find other players who are available, so the wait to assemble a team is a bit longer, and sometimes it doesn't bring the desired results.
League of Legends has captured my attention enough that I will certainly be returning to it. Previously mentioned drawbacks are only a subjective impression. Generally do not have an undesirable impact on the enjoyment of this form of entertainment. There are definitely more advantages than disadvantages and I can certainly say that the game will attract even those who are not fans of fantastic realities.